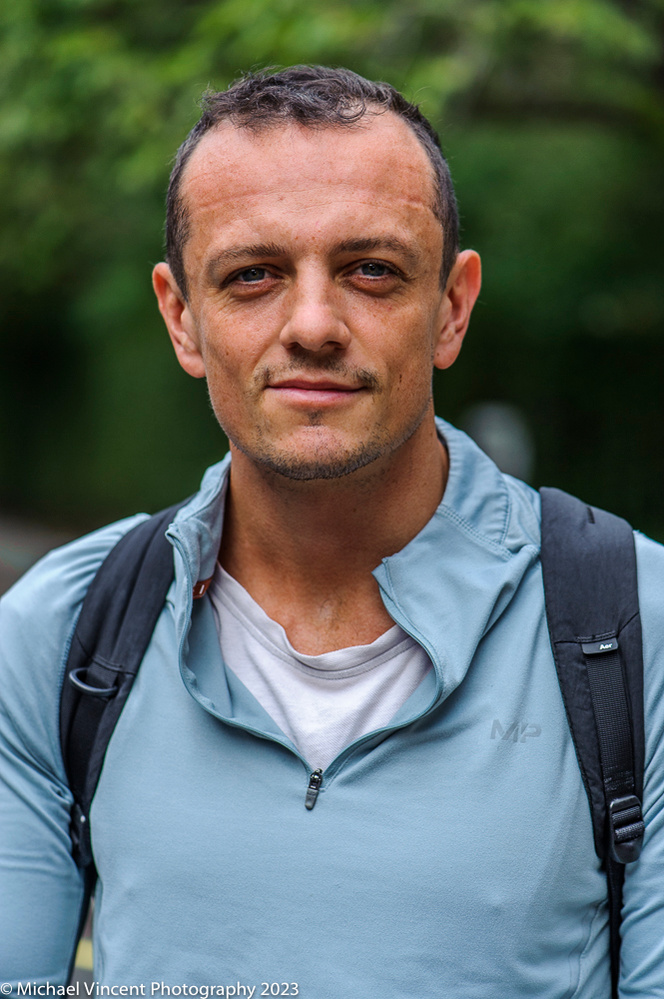 I find the human face a landscape of mystery.
We look so different.
DNA from our parents endure global variety; the odd doppelgänger not withstanding.
Creating authentic expressive Portraits is my passion. It's my mission to unlock the mystery to reveal the truth of my subjects.
I tolerate no lying in front of my Lens.
No pretending.
I see the shift in being.
My subjects don't have to smile - I don't even mention it.
I do direct them so that the light flatters them.
The smile is a reflection of energy and emotion, nothing more. Only then it becomes real and honest.
This ongoing study has taught me the real secrets of a great Portrait, one word, TRUST.
It's that simple.
The technical requirements couldn't be easier.
Long Lens, Wide Open Aperture, See the light, direct the subjects, manage depth of field and Point and Shoot.
Establishing trust, connection and engagement has taken me the longest to come to terms with - its an on going training.
I feel I am improving with every image I create.
Every Portrait is a reflection of me.
Thanks for reading x