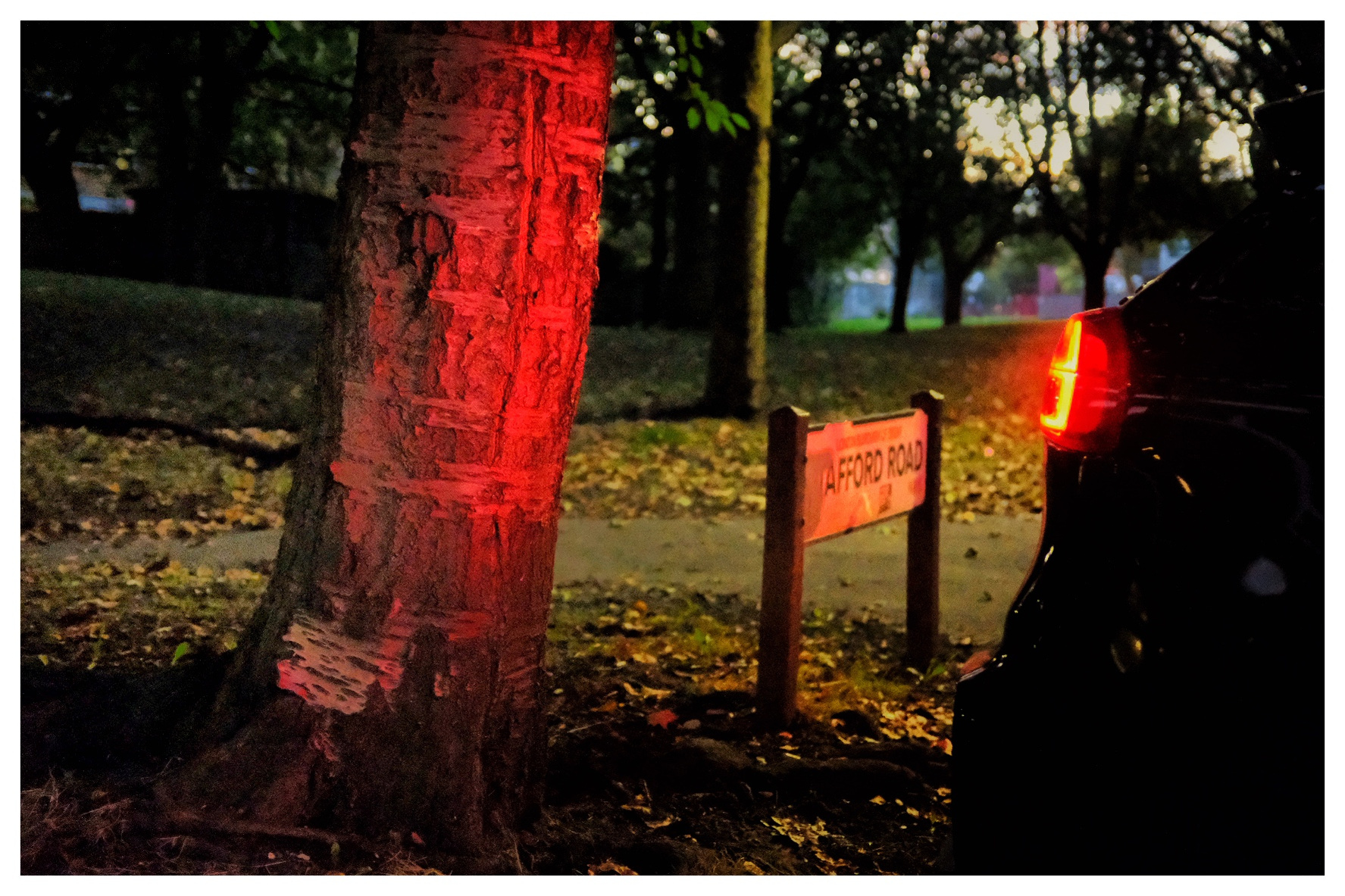 The X100 series is now on The V and from what I have read and seen, it appears to be a magnificent update.

I started with the X100T and I loved everything about that Camera…..everything…….except…..the Battery.
I upgraded to the X100F and have been absolutely delighted with this little fella. I kept my conversion Lens from my X00T.
Tonight, I did some Blue Hour shooting with the Tele-Converter. This turn my X100F into a designated 50mm F2 Camera and it is a thing of beauty.
With the native Lens on the Camera plus my two Conversion Lens, I have a system offering a native 35mm with the option of a Wide Conversion at 28mm and a Tele Conversion at 50mm - this is a flexible and unprecedented system for Traveling Photography.
I love this camera because everything is right where I need it.
I can change the Aperture on the Lens with my left hand.
Shutter Speed is on the Top Dial - I set this and leave it for street work.
ISO is set to the Front Dial which means I can change this so quickly with my right first finger. So my Exposure Triangle configuration is all to hand.
This Camera is a perfect digital representation of the old analogue film machines. Back in the day, Photographers only had three technical things to worry about. I have mentioned them above.
My X100F gives me that same fluidity and precision execution.
These images were shot during The Blue Hour - they are not long exposures. All hand held, high ISO. I am happy because the images look good.
It's amazing to me how The Fuji Ecosystem work so well.
There is something for all of us.
As a Travel Photographer, the X100F fits into my creative flow.
"I've gone seventy-nine hours without sleep, creating. When that flow is going, it's almost like a high. You don't want it to stop. You don't want to go to sleep for fear of missing something".

Dr. Dre
Thanks for reading